Thy is where we live and where the sea, waves and magnificent nature are our playground and inspiration.

To keep the beaches along the West Coast free of plastic and focus on plastic pollution locally as well as globally.
When we walk along the beaches or surf in the waves, we see worrying amounts of plastic waste. Therefore, it has become our mission to remove the stranded plastic and raise awareness of the challenges of plastic ending up in the wild.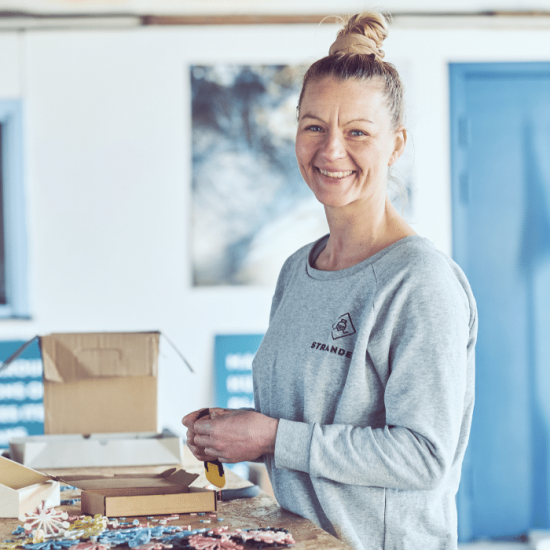 Julie is the founder of STRANDET, and besides being responsible for coordination and business development geeks Julie with figures and CO2 accounts. Julie is a trained environmental geographer and has worked with sustainable business development, green transition and plastic pollution both from a local and global perspective.
Owner & Communications manager
Jens holds a master's degree in economics. and has a background as campaign project manager at Folkekirkens Nødhjælp. Jens is strong in communication and is passionate about communicating knowledge about the plastic problem. He is also responsible for product development and ensures that marine plastic is recycled into new valuable products.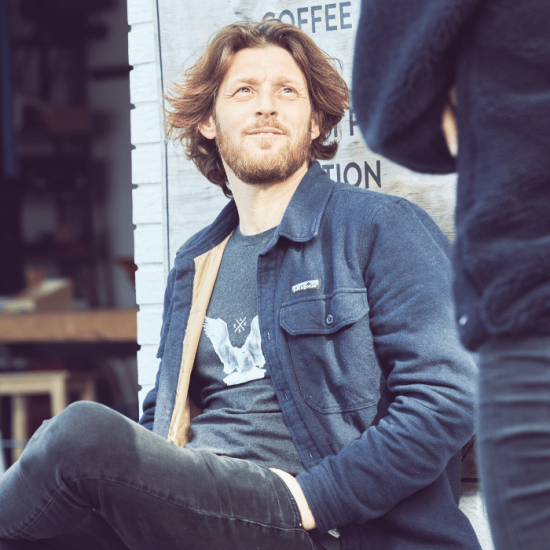 We are making an active contribution to
for the environment
In 2018, STRANDET was founded based on our shared desire to make an active and local effort to highlight marine plastic pollution. At Easter 2019, we officially opened STRANDET, where the old gas station in Nørre Vorupør was turned into a ocean plastics workshop and coffee shop.
However, the first thoughts were actually done long before and far from Thy. Namely, in 2014 in Rwanda, where Julie worked. Rwanda was the first country in the world to banned all plastic packaging and to introduce both national clean-up days and the sorting and recycling of soft and hard plastics. An embarrassingly clean country in the middle of Africa's piles of unmanaged waste – it left a big impression and made the ideas for STRANDET sprouting.
Julie returned to Denmark inspired with the feeling that something we had to do against the quantities of plastic that lie on our beaches – Jens was fully in on that idea. The idea of making a difference, even on a small scale, has since been a central part of STRANDET and our approach to minimizing plastic waste in nature.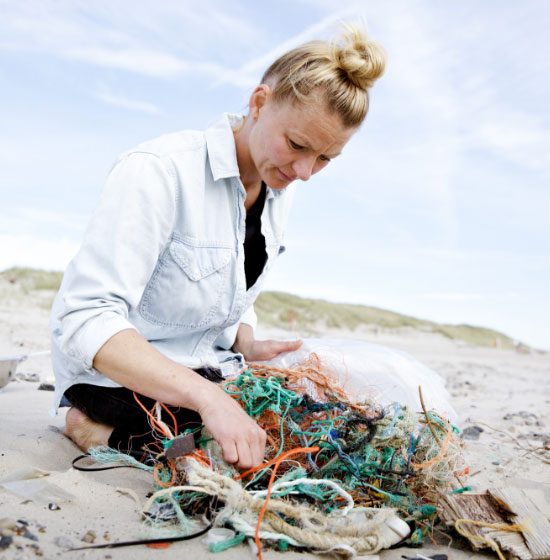 Visit us in Nørre Vorupør
Take a look inside our ocean plastic workshop and coffee shop. There are experiences for all ages, unique products in ocean plastic and delicious coffee.