Learning by
making
a
difference
Come with us to the beach and make an effort for a cleaner sea.
Whether you are a school class, folk high school, company or just a group of good friends, we offer a different and educational experience focusing on the sea and plastic pollution – where you also help to do something good for our nature.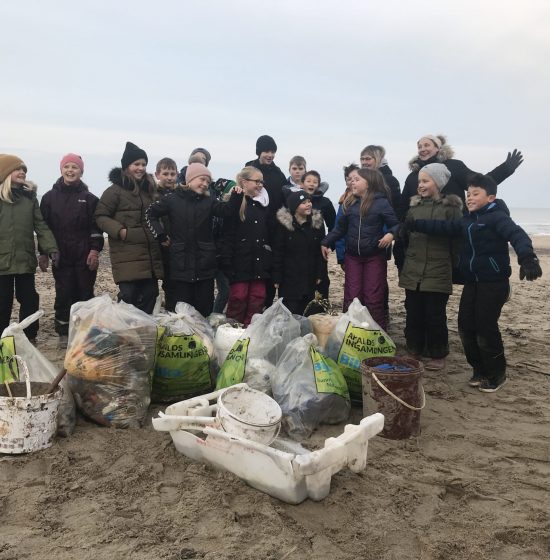 Plastic on the school schedule
On a school day with us, the students join us on the journey from collecting plastic on the beach to casting new products in ocean plastic in our workshop. It is fun, active and involving learning in beautiful nature. Professionally, we get far and wide – from plastic as material to consumption, waste sorting, and what happens when plastic ends up in the sea. The UN Sustainable Development Goals (SDGs) are a central theme for the day.
A typical program lasts about 3-4 hours and can be professionally adapted from 4th grade up to university students. We agree on all this together, of course.
Strengthen the cooperation and unity with an exciting day at the West Coast. The day offers beautiful nature experiences by the beach, where you help make an active difference to nature. Through presentations and debate on waste, recycling and circular economy, we create the basis for dialogue and awareness, which you can use to focus on a green agenda in your company and everyday life.
Together, of course, we plan the programme and the course – even if you want a special focus for the day.
We are happy to help with catering and can also arrange meeting rooms at our good friends in the Surf & Work office community in Nørre Vorupør.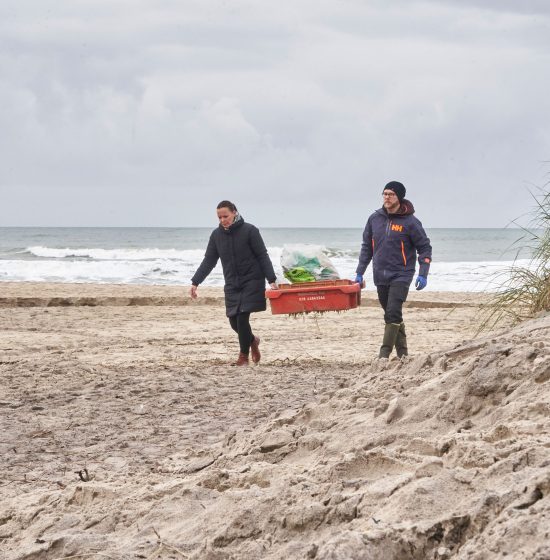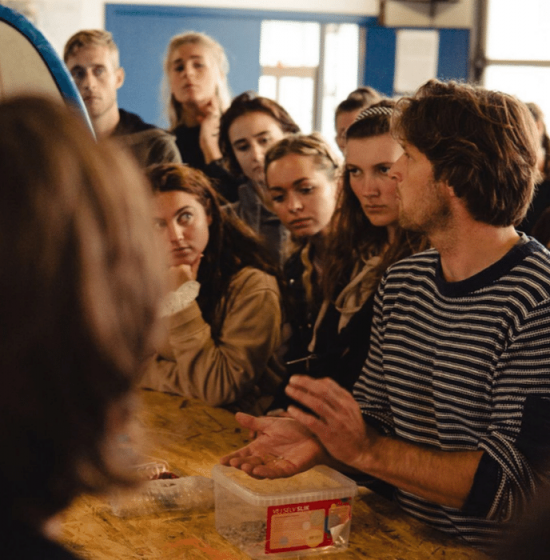 Marine plastics, recycling and circular economy?
With a presentation in our workshop, you will gain insight into some of the environmental challenges we as a society face in the coming years. The focus is both locally and globally – from our work on the West Coast in STRANDET to the EU's waste strategies and the UN Sustainable Development Goals.
A presentation takes about 1-2 hours – and can also be held with you.
We also facilitate tailor-made workshops for companies, municipalities and educational institutions, where we work together with specific issues that relate to your work and organization.
An experience you won't forget
Are you going to the beach?
Contact us directly or use the contact form if you are interested in our Events & Presentations.